Concrete is a mixture of portland cement, sand, aggregate perhaps admixtures and water. The proportions of cement, sand, aggregate and water are extremely important. Too little water makes the concrete hard to work and provide a smooth surface. Too much water will cause too much cement to float to the surface and will reduce strength and cause flaking. Too little water will reduce hydration and make the mix hard to work. As concrete sets up a chemical process called hydration begins, which involves shrinking. How can that be prevented for causing damage?
Everyone knows that concrete cracks as it cures. Wire mesh and rebar hold the cracked concrete together. But the right kind of fiber reinforcement holds it together while it cures and greatly reduces cracking. That's where strong, fiber reinforcement comes in, but the fibers must be denser than water or they'll float to the top of the slab. They must be homogeneously mixed with the concrete to be effective. Fibers that float to the surface will be of little value.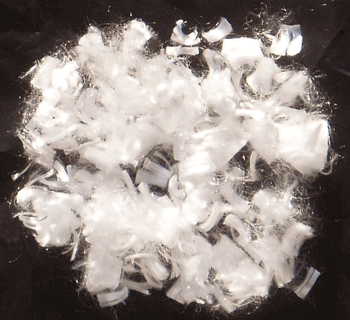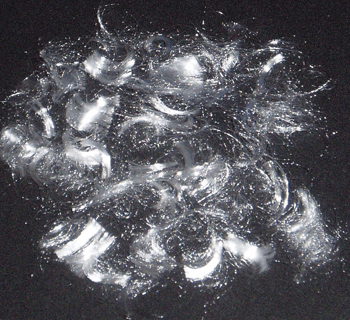 Another matter of major importance is the mixing time of the concrete, especially if ready-mix trucks are backed up because of problems with equipment, such as a pump, or screed not operating properly. Once water has been added to the mix hydration occurs which is the process that turns a plastic material into a strong hard, solid mass. But if mixing is prolonged, the concrete will begin to lose strength, harden prematurely, and become less or totally unworkable. This is another area where the skill of the crew is more important than textbook knowledge.
In extreme temperatures or humidity, admixtures may be necessary to control hardening or curing. Good concrete work is not just a studied science, but is also an experienced form of art.